Unlimited cable Internet is included in all apartments
Rental prices are fully inclusive of gas, heating, electricity, water & house costs
One rental payment covers all
Weiner Leo City Centre
6th District
Sleeps 4, Bedrooms:1 and Bathrooms:1
Size of apartment: 86 m2
Large classic one bedroom absoloute city centre apartment.
Description of Weiner Leo City Centre
Second floor spacious, 1 bedroom, unusually large living room / working area, separate kitchen fully renovated and bright apartment a stones throw from the Oktogon and Andrassy utca (street) very central apartment for all business and shopping.
The apartment is fully equipped and is ideal for a professional or a young couple looking for a place for longer term. Has TV and 24 hr wifi as standard. Although central the street and the building are quiet.
Oktogon and the Andrassy utca with the underground and tram stops makes the apartment easily approachable at any time of the day and night. For eating out Liszt Ferenc ter is highly recommended with its numerous cafes/bars and restaurants. Also the rapidly developing and fashionable Hajos and Nagy Mez? Utca offer more and more options for going out.
About the apartment
Surrounding Area
Italian, French, Indian, Hungarian cuisine - all a short walk away.
Within close walking distance of Liszt Ferenc Square (close to Oktogon) - with many trendy restaurants, bars, cafes and shops.
Within 5 minutes walking distance to Oktogon tram and metro station and only 3 minutes to Nyugati train/tram and metro station.
Location
Directions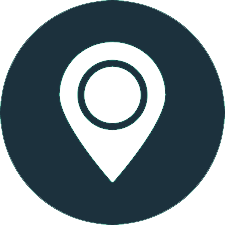 For SatNav, Map apps:
tap in weiner leo 20
Start your enquiry now
Long Term Rental Prices
Prices per month based on length of contract
Examples: rent for 3 months and pay €1000/month,
rent for 7 months and pay €900/month or
for 12+ months pay €700/month
1: €1000
2: €1000
3: €1000
4: €900

5: €900
6: €900
7: €900
8: €900

9: €800
10: €800
11: €700
12: €700
We value your privacy and will never sell,
give or trade your email
or personal information

If you prefer to phone
to enquire about this apartment,
call the Office on
+36 70 3942691
Rental Enquiry
Long term rental enquiry
of this apartment