Unlimited cable Internet is included in all apartments
Rental prices are fully inclusive of gas, heating, electricity, water & house costs
One rental payment covers all
Semmelweiss utca 4 City Centre 2 bedroom
5th District
Sleeps 4, Bedrooms:2 and Bathrooms:1
Size of apartment: 90 m2
Top floor light Classic 2 bedroom Budapest Apartment. On quiet tree lined street in a beautiful, grandiose building, 5th district, with lift
Description of Semmelweiss utca 4 City Centre 2 bedroom
This spacious, stunning apartment is situated on the fourth floor of a palatial 19th century building. Centrally located in the heart of the old and historical city within a 10-minute walk from the Gellert Baths and Vorosmarty Square and its famous Gerbeaux Coffee House.
Very close to the excellent shopping and pavement cafes and restaurants of Vaci Utca and the beautifully renovated Gerloczy cafe/restaurant around the corner on Gerloczy square.
A very well appointed and tastefully decorated two-bedroom 90m2 apartment, it comfortably sleeps four guests in two bedrooms, one a double bedroom and the other with a single bed and futon. Sofa bed also available in the living area.
The large living/dining area includes TV covering all major European languages, including BBC and CNN channels.
Fully equipped kitchen including washing machine, one large bathroom plus separate WC plus laundry room.
Location
Accessibility of Apartment
4th floor with elevator (lift)
Directions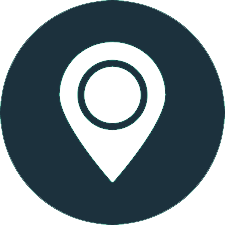 For SatNav, Map apps:
tap in Semmelweis utca 4 Budapest
Start your enquiry now
Long Term Rental Prices
Prices per month based on length of contract
Examples: rent for 3 months and pay €1200/month,
rent for 7 months and pay €1100/month or
for 12+ months pay €1000/month
1: €1400
2: €1200
3: €1200
4: €1200

5: €1100
6: €1100
7: €1100
8: €1100

9: €1100
10: €1000
11: €1000
12: €1000
We value your privacy and will never sell,
give or trade your email
or personal information

If you prefer to phone
to enquire about this apartment,
call the Office on
+36 70 3942691
Rental Enquiry
Long term rental enquiry
of this apartment