Unlimited cable Internet is included in all apartments.
Rental prices are fully inclusive of gas, heating, electricity, water and house costs.
One rental payment covers all.
Ribary utca Millenaris Park
2nd District
Sleeps 4, Bedrooms:2 and Bathrooms:2
Size of apartment: 182 m2
The perfect Business or Diplomatic residence in a beautiful Villa apartment in one of the best and most central parts of Buda, 182sqm, 2 bed 2 bathroom. A/C
Description of Ribary utca Millenaris Park
A really beautiful home in one of the best parts of Buda's 2nd district.
Very close to city centre but also with the country feeling of the Buda Hills.
2nd floor in Buda Villa with green park views.
A 2 bedroom apartment in a large and high quality villa overlooking the Millenaris Park. Benefiting from the fresh air of Buda but also beside a range of amenities including: the large Millenaris park, Mammut shopping centre, fresh food market, good street cafes and bars, fast transport to the city centre, excellent nurseries, kindergardens and children play areas
The apartment compromises, 182 sqm plus large veranda/terrace. Huge living/entertaining area, large kitchen, extra laundry and storage room next to kitchen, 2 bathroom, 2 bathroom.
- individual heating system in the quite big household room next to the kitchen
- A/C in both bedrooms
- alarm system everywhere
- dish washer
- washing machine and extra dryer
Location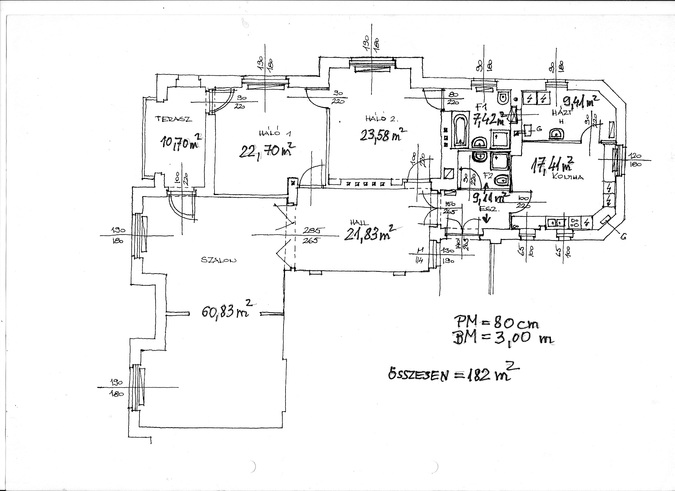 Availability of property
December 2022
View availability for this property in all coming months
Start your enquiry now
Some other suggestions for you