Unlimited cable Internet is included in all apartments
Rental prices are fully inclusive of gas, heating, electricity, water & house costs
One rental payment covers all
Raday 55 four bedroom classic
9th District
Sleeps 8, Bedrooms:4 and Bathrooms:2
Size of apartment: 120 m2
At the quieter end of Raday utca, a refurbished four bedroom apartment with extra half bedroom, 120sqm
Description of Raday 55 four bedroom classic
Newly renovated large 125sqm apartment in the heart of the city, close to the Danube, Universities and Business districts. A perfect flat for 4 students or younger graduates / business professionals
Situated on the cosmopolitan, traffic quiet Raday Utca just off Bakats Square. Also a stones throw from the beautiful Nehru Park beside the Danube. This is a 4 double bedroom / study room apartment with 2 separate bathrooms and a utility/ wash room. It also has a large walk-in kitchen diner and a large living room which can also be used for dining.
It is situated on the second floor of a classic turn of the 20th century downtown building with 3 rooms facing the street and the others to the courtyard, (see floorplan). The building is quiet (no Airbnb) and has a green courtyard. The heating / hot water is a brand-new combi boiler with simple thermostat to control the temperature throughout. The flat is light and spacious with wooden floors and high ceilings.
Raday Utca has a good SPAR supermarket and the city's famous main central market is only 500m away on the riverside. Historically this part of the city was built as the merchants' quarters for the large food and other wharf buildings beside the river. The flat is also very close to ELTE, Corvinus and Semmelweis universities as well as the Science / Info park on the Buda side of the river and the many new offices downstream in the 9th district.
Its a great, safe, central and competitively priced apartment.
Location
Directions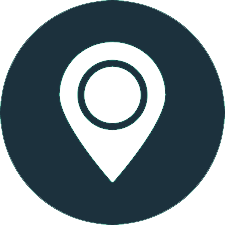 For SatNav, Map apps:
tap in Raday 55
Start your enquiry now
Long Term Rental Prices
Prices per month based on length of contract
Examples: rent for 3 months and pay €1500/month,
rent for 7 months and pay €1400/month or
for 12+ months pay €1400/month
1: €2000
2: €1500
3: €1500
4: €1500

5: €1400
6: €1400
7: €1400
8: €1400

9: €1400
10: €1400
11: €1400
12: €1400
We value your privacy and will never sell,
give or trade your email
or personal information

If you prefer to phone
to enquire about this apartment,
call the Office on
+36 70 3942691
Rental Enquiry
Long term rental enquiry
of this apartment