Unlimited cable Internet is included in all apartments
Rental prices are fully inclusive of gas, heating, electricity, water & house costs
One rental payment covers all
Raday 40 Garden View
9th District
Sleeps 2, Bedrooms:1 and Bathrooms:1
Size of apartment: 45 m2
Central, 200m to Danube, and the new 'CET' whale building, with its shops and cafes
Description of Raday 40 Garden View
Superbly located third floor 1 bedroom apartment on the Raday strip. However set back from the street with views over a garden courtyard and Bakats Church, therefore quiet for sleeping.
A Beautifully restored apartment in a stunning period building. Comfortable walking distance to all other major city centre attractions either via the river or the Vaci shopping street. We recommend Claros, Mricone, Kis Erkel, Soul Cafe and the Pointers English Pubon Raday Utca.
Central Market and National Museum very close and a short and great walk over the Danube to the Gellert Spa.
Accomodation comprises 1 double bedroom/living area, one bathroom/wc, fully equipped kitchen/dining area. Spacious and very light as well as cosy in the evening.
Very quiet apartment given its proximity to the citys most buzzing nightlife. Cable TV covering all major European languages, including BBC and CNN, RTL, Spanish and French channels.
Location
Accessibility of Apartment
This apartment is on the 3rd Floor of the building, and the building does not have a lift (elevator).
Directions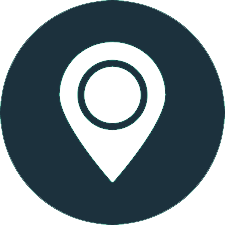 For SatNav, Map apps:
tap in Raday 40 Budapest
Start your enquiry now
Long Term Rental Prices
Prices per month based on length of contract
Examples: rent for 3 months and pay €1000/month,
rent for 7 months and pay €900/month or
for 12+ months pay €700/month
1: €1100
2: €1100
3: €1000
4: €1000

5: €1000
6: €900
7: €900
8: €900

9: €800
10: €800
11: €700
12: €700
We value your privacy and will never sell,
give or trade your email
or personal information

If you prefer to phone
to enquire about this apartment,
call the Office on
+36 70 3942691
Rental Enquiry
Long term rental enquiry
of this apartment