Unlimited cable Internet is included in all apartments.
Rental prices are fully inclusive of gas, heating, electricity, water and house costs.
One rental payment covers all.
Lonyay utca 24 Corvinus
9th District
Sleeps 8, Bedrooms:4 and Bathrooms:2
Size of apartment: 190 m2
large, light, open, modern design 4 bed apartment in the heart of the cosmopolitan 9th district close to Kalvin Ter
Description of Lonyay utca 24 Corvinus
Stylish, Light, Quiet and LARGE apartment on the doorstep to the Danube, Nehru Park, The Whale, Kalvin Ter and Raday utca with many indoor and outdoor café, bars, restaurants and galleries. This bustling neighborhood is often referred to as 'Budapest Soho'.
Close by you have pharmacy, bank, the Big Central Market and Vaci street.
Large apartment with :
- 4 bedroom (or 3 bed + office)
- 1 living room
- Entrance with corridor and a common area with dining table
- kitchen with fridge, dishwasher, microwave, sink, electric top and oven
- 1 big bathroom with toilet and shower
- 1 bathroom with 2 small sink + one wc toilet room + one shower room
- wireless internet available in all the flat
- we provide bathroom towels and bed sheets.
Price: all expenses included heating, gas, internet

For SatNav, Map apps and iphone maps:
tap in
Lonyay utca 24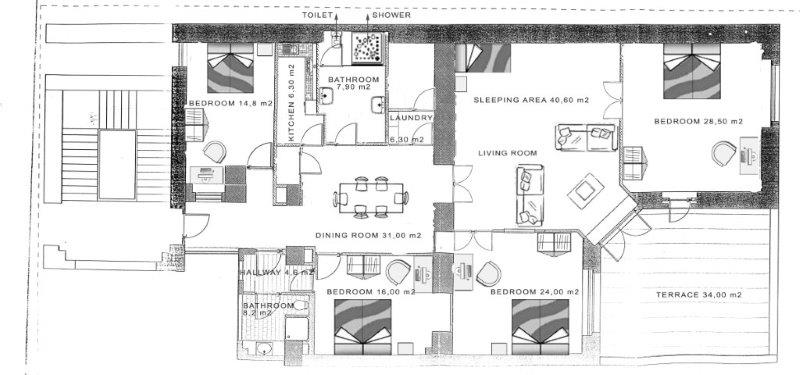 Availability of property
December 2022
View availability for this property in all coming months
Start your enquiry now
Some other suggestions for you