Unlimited cable Internet is included in all apartments.
Rental prices are fully inclusive of gas, heating, electricity, water and house costs.
One rental payment covers all.
Lonyay Matyas 3 bedroom
9th District
Sleeps 6, Bedrooms:3 and Bathrooms:1
Size of apartment: 100 m2
Perfect 3 bedroom student apartment in the heart of the 9th district in a classic building
Description of Lonyay Matyas 3 bedroom
Large apartment with 3 bedroom each one with loft:
- RED ROOM - large bedroom is a total of 30 sqm with loft: a big queen size bed and wardrobe on the loft. Sofa, study area with desk and a queen bed.
- PURPLE ROOM - big bed on the loft, sofa and study area for a total of 26 sqm.
- BLUE ROOM - a very nice cozy room facing the court yard with desk and wardrobe, in the loft bed and lounge area
- Entrance with a big corridor and 3 big wardrobe with extra space
- Nice kitchen ( fridge, dishwasher, microwave, sink, electric top and oven)
- bathroom with toilet, tub and washing machine
- wc toilet room
- the flat was paint and refurnish summer 2012.
- wireless internet available in all the flat
- we provide bathroom towels and bed sheets.
Location

For SatNav, Map apps and iphone maps:
tap in
Lonyay 17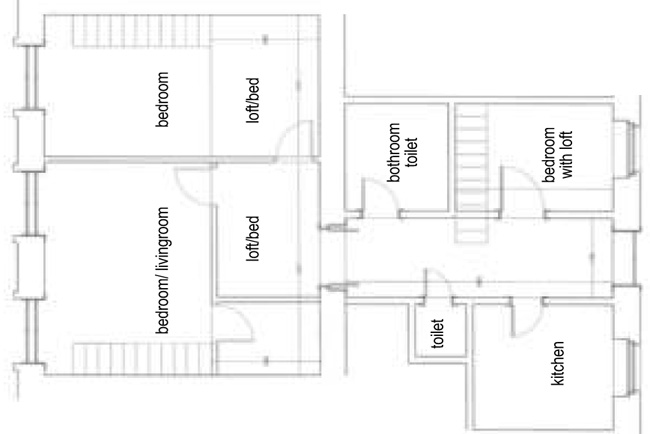 Availability of property
December 2022
View availability for this property in all coming months
Start your enquiry now
Some other suggestions for you