Unlimited cable Internet is included in all apartments
Rental prices are fully inclusive of gas, heating, electricity, water & house costs
One rental payment covers all
Lonyay 18 Alpha
9th District
Sleeps 4, Bedrooms:1 and Bathrooms:1
Size of apartment: 48 m2
Superbly located second floor, one bedroom apartment, between the Danube and the Raday strip
Description of Lonyay 18 Alpha
Superbly located second floor, one bedroom apartment, between the Danube and the Raday 'strip'. Being so close to all the major city attractions, this apartment offers shops, restaurants, and beautiful historic buildings, right on your doorstep.
Surrounding area
This apartment is in comfortable walking distance to all other major city centre attractions either via the river or the Vaci shopping street. Alternatively take the number 2 Tram along the river front to Margit Island, "the best public transport ride in town". We recommend Castros, Sir Morik, Kis Erkel and Soul Cafe on Raday Utca. Don't miss the Christmas market on Vorosmarty Ter throughout December......mulled wine and hot sausage!
The Apartment
This was originally a very large apartment that has now been divided into two, single bedroom apartments, and is a sister apartment to our Lonyay Beta apartment.
The dining/living area offers a comfortable sofa bed, offering sleeping accommodation for a further two guests if required, cable TV and a CD player/radio. There is a comfy sofa, coffee table and dining table seating four. The kitchen is fully equipped with gas hob, electric oven, fridge, electric kettle, toaster, coffee maker, pots and pans and cooking utensils.
The bedroom has a double bed and offers the splendid feature of double doors opening up onto a balcony.
There is one bathroom, with a shower and basin. There is also a separate toilet and basin adjacent to the bathroom.
Location
Accessibility of Apartment
This apartment is on the 2nd Floor of the building, and the building does have a lift (elevator).
Directions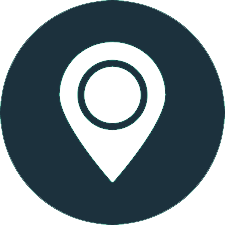 For SatNav, Map apps:
tap in Lonyay utca 18 Budapest
Start your enquiry now
Long Term Rental Prices
Prices per month based on length of contract
Examples: rent for 3 months and pay €1100/month,
rent for 7 months and pay €900/month or
for 12+ months pay €800/month
1: €1300
2: €1200
3: €1100
4: €1000

5: €900
6: €900
7: €900
8: €900

9: €900
10: €900
11: €900
12: €800
We value your privacy and will never sell,
give or trade your email
or personal information

If you prefer to phone
to enquire about this apartment,
call the Office on
+36 70 3942691
Rental Enquiry
Long term rental enquiry
of this apartment