Unlimited cable Internet is included in all apartments.
Rental prices are fully inclusive of gas, heating, electricity, water and house costs.
One rental payment covers all.
Hajos utca 7
6th District
Sleeps 4, Bedrooms:2 and Bathrooms:1
Size of apartment: 60 m2
Beautiful 2 bedroom apartment in Budapest situated next to the Hungarian Opera House
Description of Hajos utca 7
This beautiful 2 bedroom apartment in Budapest is situated next to the Hungarian Opera House, in the very heart of Budapest (Pest).
The apartment is located on the 3rd floor of this newly renovated building which was originally built around the turn of the 20th century when classicism and eclecticism were the mainstream styles in architecture. The apartment is situated in the middle of the thriving theatre district right in the centre of Budapest, close to Deák tér and the Basilica, as well as the shops and businesses around Andrássy Utca. It has a fully fitted luxury kitchen with dining facilities and microwave oven, a luxury bathroom with bath and shower, and ample spare bedding, and the lovely interior design that just simply helps you to relax. The apartment is approximately 1-2 minutes walking distance from the yellow underground line's Opera station on Andrássy út.
Location

For SatNav, Map apps and iphone maps:
tap in
Hajos 7 Budapest
Accessibility of Apartment
This apartment is on the 3rd Floor of the building, and the building does have a lift (elevator).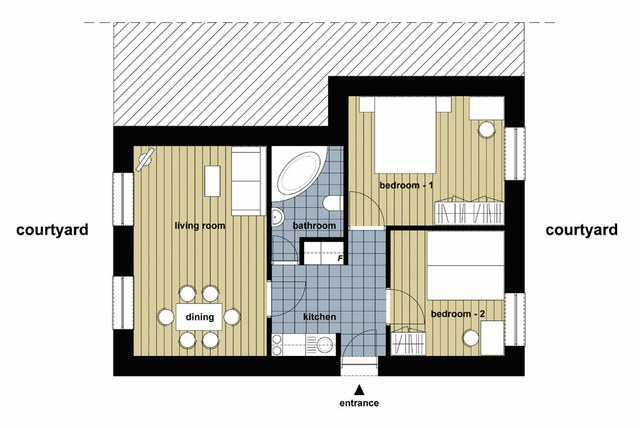 Availability of property
November 2022
View availability for this property in all coming months
Start your short term booking now
Start your enquiry now
Some other suggestions for you