Unlimited cable Internet is included in all apartments
Rental prices are fully inclusive of gas, heating, electricity, water & house costs
One rental payment covers all
Eotvos View City Center Metropole Apartment
6th District
Sleeps 2, Bedrooms:1 and Bathrooms:1
Size of apartment: 40 m2
Eotvos Utca, brand new Live Work 40sqm studio in the heart of Budapest
Description of Eotvos View City Center Metropole Apartment
A stunning brand new Live / Work 40sqm studio in the heart of Budapest. Top floor very light apartment in a classic, representative building a stone's throw from the business district of the 5th district, the Korut at Nyugati and a short walk to the office buildings of Vaci Ut.
This newly renovated Studio has a compact ground floor level of 30sqm and an upper-level sleeping / storage area of 10sqm. A full kitchen is offered as well as a beautiful compact bathroom.
The flat is designed with the needs of a young business entrepreneur or an international student and is ideal for spending long periods of both work and leisure time
We have priced the flat we believe very reasonably to reflect the new economic circumstances and to be competitive in the marketplace. The flat is also part of a group of 5 slightly differing flats in the same building and as such if co-workers / students should choose to live / work side by side there are also other flats in the same location but entirely discreet and separate from one another
we look forward to showing you the apartment.
Location
Directions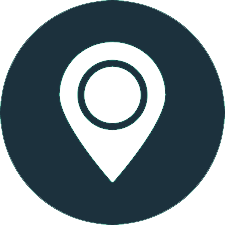 For SatNav, Map apps:
tap in Szondi u 11
Start your enquiry now
Long Term Rental Prices
Prices per month based on length of contract
Examples: rent for 3 months and pay €1000/month,
rent for 7 months and pay €900/month or
for 12+ months pay €700/month
1: €1000
2: €1000
3: €1000
4: €900

5: €900
6: €900
7: €900
8: €800

9: €800
10: €800
11: €700
12: €700
We value your privacy and will never sell,
give or trade your email
or personal information

If you prefer to phone
to enquire about this apartment,
call the Office on
+36 70 3942691
Rental Enquiry
Long term rental enquiry
of this apartment