Unlimited cable Internet is included in all apartments.
Rental prices are fully inclusive of gas, heating, electricity, water and house costs.
One rental payment covers all.
Dob utca Classic Studio
7th District
Sleeps 2, Bedrooms:1 and Bathrooms:1
Size of apartment: 30 m2
Modern studio apartment for young professionals/students. Walking distance to the City Park and VET / McDaniel Universitiy.
Description of Dob utca Classic Studio
Fully furnished and kitted out to a good standard with all kitchen equipment, bedding and furnishing. Washer and as well as free high speed WIFI connection. Separated bathroom and WC, sink and shower.
Perfect flat for young professional or international student in the very heart of the 7th district, next to the City Park and VET University.
First floor of a classic period building. Located in the heart of the 7th district close to and overlooking the veterinary school and a comfortable walk to all major city centre attractions. The apartment has a great feeling to it with high ceilings and wooden floors, the house is also a classical part of the Jewish district. The apartment can be reached by tram, underground, and bus. The night bus and tram services run nearby as well, so even if you stay out till the morning, it will never be a problem getting back by public transport.
Location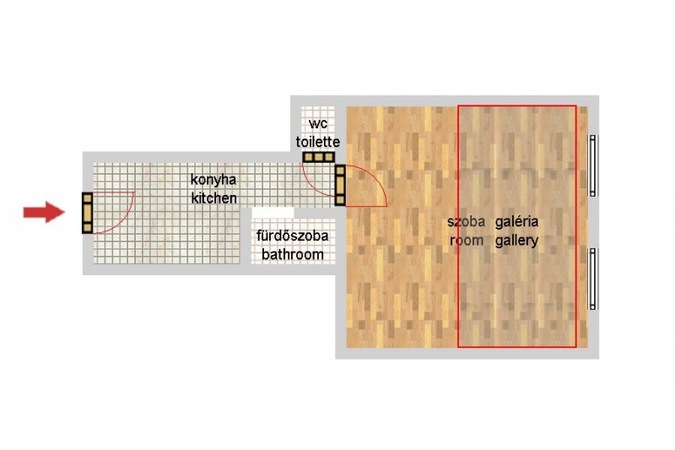 Availability of property
September 2019
View availability for this property in all coming months
Start your enquiry now
Long Term Booking
Prices per month based on length of contract
Examples: rent for 3 months and pay €800/month, rent for 7 months and pay €700/month or for 12+ months pay €600/month
1: €1000
2: €900
3: €800
4: €750

5: €750
6: €750
7: €700
8: €700

9: €650
10: €650
11: €600
12: €600
Make an enquiry about long term rental of this apartment
We value your privacy and will never sell, give or trade your email or personal information to any third party.

If you prefer to phone
to enquire about this apartment,
call Gordon on
+36 70 557 6880
Some other suggestions for you
Gellert and Danube View 2 Bedroom Classic








Budapest Property Rentals Driver Service
We provide a driver service from the airport through our partner Peter at the same price as the airport minicab : 25 euro