Unlimited cable Internet is included in all apartments.
Rental prices are fully inclusive of gas, heating, electricity, water and house costs.
One rental payment covers all.
Corvin Classic 3bed with Balcony
8th District
Sleeps 6, Bedrooms:3 and Bathrooms:2
Size of apartment: 100 m2
A beautifully renovated classical apartment in the heart of the downtown.
Description of Corvin Classic 3bed with Balcony
Between the Corvin shopping center and the Körút. 3rd floor, light and airy apartment, great location, superb quality new renovation.
Location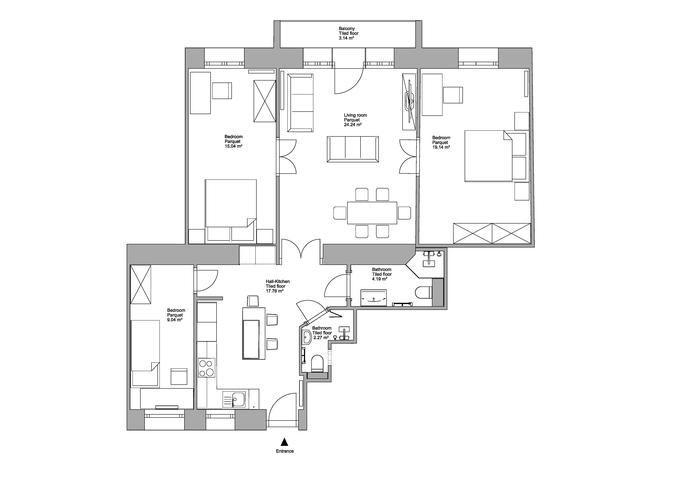 Availability of property
December 2022
View availability for this property in all coming months
Start your enquiry now
Some other suggestions for you