Unlimited cable Internet is included in all apartments
Rental prices are fully inclusive of gas, heating, electricity, water & house costs
One rental payment covers all
City Center Pilots Panorama
5th District
Sleeps 2, Bedrooms:1 and Bathrooms:1
Size of apartment: 53 m2
Stunning one bed penthouse with large roof terrace, apartment in the heart of the 5th district
Description of City Center Pilots Panorama
Newly renovated and stylishly furnished 1 bed penthouse apartment overlooking the beautiful and quiet Honved square. This apartment atop a famous secessionist building in the heart of the 5th district is only a stone's throw from the Danube, the parliament, and the main business district. Sitting high above the neighbouring buildings it is not overlooked and has a 16sqm terrace, big enough for entertaining and summer bbq's.
Equipped with high quality new fittings and furniture we trust our photos speak for themselves and the apartment. The entrance to this representative building takes you into a beautiful lobby and the original stylish lifts take you to the top floor and the private seclusion of a flat and terrace that are not overlooked.
We look forward to showing prospective clients this fantastic flat.
Location
Directions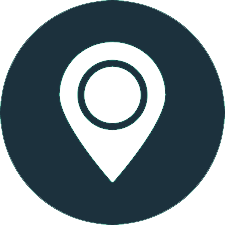 For SatNav, Map apps:
tap in Honved utca 22B
Start your enquiry now
Long Term Rental Prices
Prices per month based on length of contract
Examples: rent for 3 months and pay €1500/month,
rent for 7 months and pay €1200/month or
for 12+ months pay €1200/month
1: €2000
2: €1800
3: €1500
4: €1200

5: €1200
6: €1200
7: €1200
8: €1200

9: €1200
10: €1200
11: €1200
12: €1200
We value your privacy and will never sell,
give or trade your email
or personal information

If you prefer to phone
to enquire about this apartment,
call the Office on
+36 70 3942691
Rental Enquiry
Long term rental enquiry
of this apartment