Unlimited cable Internet is included in all apartments.
Rental prices are fully inclusive of gas, heating, electricity, water and house costs.
One rental payment covers all.
Chazar Andras Green Belt
14th District
Sleeps 4, Bedrooms:2 and Bathrooms:1
Size of apartment: 85 m2
In the calm green belt area of Zuglo on Chazar Andras Street
Description of Chazar Andras Green Belt
In the calm green belt area of Zuglo, next to Varosliget, in Chazar Andras
Street, an 85 square meters apartment to let on the 3rd floor of a
brick building with a private garden. The furnished apartment is ideal also
for families or students to live, having 3 rooms with separate entrances
(of which 2 rooms can be interconnected), a kitchen with a dining room and
a bathroom. There is not a lift in the house but the private shady garden
offers an extraordinary recreation facility.
The trendy furnished, fully equipped apartment meets every demands. The
neighborhood provides an excellent public transport network and can easily
accessed by car, too. The bus and tram stops are in a couple of minutesí
walk from the building in Thokoly and Ajtosi Street. Car parks are
available in front of the building in the street.

For SatNav, Map apps and iphone maps:
tap in
Chazar Andras Budapest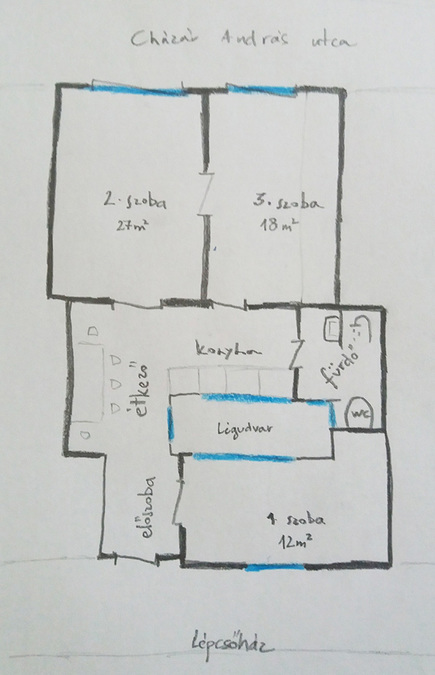 Availability of property
December 2022
View availability for this property in all coming months
Start your enquiry now
Some other suggestions for you