Unlimited cable Internet is included in all apartments.
Rental prices are fully inclusive of gas, heating, electricity, water and house costs.
One rental payment covers all.
Buda 5 Bedroom Garden Villa
2nd District
Sleeps , Bedrooms:5 and Bathrooms:4
Size of apartment: 460 m2
A beautiful discrete period villa house updated for modern living - perfect representative, family home
Description of Buda 5 Bedroom Garden Villa
Well-connected but secluded modern Garden Villa
Spacious, light, recently renovated villa in a quiet street inside the Green Belt near to one of Buda's transport arteries and within walking distance of the woods
Set in its own gardens front and rear with discreet private entrances for cars and on foot. The front terrace overlooks the croquet lawn while the back family entrance is from steps and patio area with a large summer house area also attached. The villa is secluded and surrounded by trees it sits in a valley called Cool Valley (Huvösvölgy). It does not have A/C but the owners would consider it for a long stay, but please consider that in our opinion it does not need A/C.
The Villa is concealed in its own grounds and not overlooked so ideal for clients for whom privacy is paramount it is a superb living space in one of the premium areas of Buda yet close and accessible to the city centre
a detailed breakdown of the living space below
2-storey house with basement, centred around
- a light 2,5 storey balconied atrium lit by multiple skylights
- a spacious high-ceilinged living room, lit naturally on all four sides and with views over tress to the hills of Buda
Extending from these core rooms are a series of living and entertaining spaces:
- an open plan kitchen with island and eating area
- a dining room
- a conservatory
- a back patio
- a front terrace overlooking a small croquet lawn with views of the hills
- a planned, mature garden with lawns front and back, including a raised pond with lilies and gold-fish (to slow the chi descending next to the house)
Bedrooms, all with built-in cupboards, are split over all three floors with
- large master bedroom at the front of the house with views in 3 directions, an en-suite bath/shower-room and adjoining dressing room
- very large rear bedroom with en-suite shower-room
- side bedroom with en suite bathroom and secret interconnecting passageway to the rear bedroom
- ground floor "granny flat" lay-out bedroom with balcony and shower-room connected to the main hall by a separate hall
- small basement bedroom with en-suite shower-room
Other rooms and facilities include:
- quiet study to the side of the main room with balcony
- garage with space outside for two further cars a long way from the street
- laundry room in basement
- laundry chute from first floor balcony to basement
Location

For SatNav, Map apps and iphone maps:
tap in
15 Versec Sor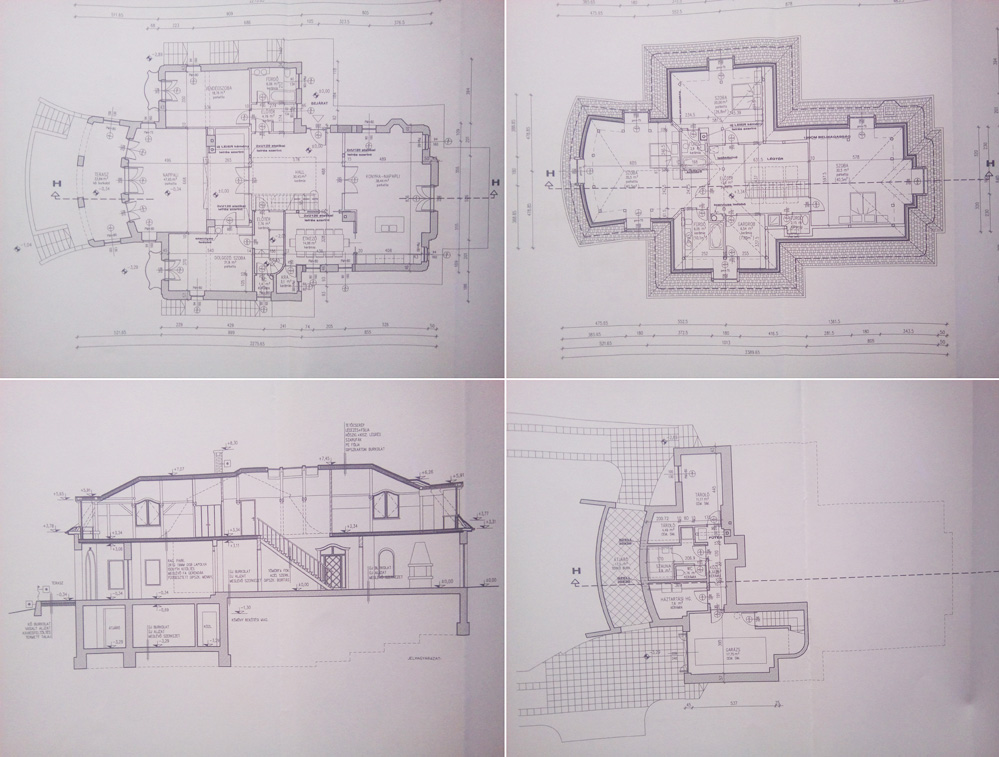 Availability of property
December 2022
View availability for this property in all coming months
Start your enquiry now
Some other suggestions for you