Unlimited cable Internet is included in all apartments
Rental prices are fully inclusive of gas, heating, electricity, water & house costs
One rental payment covers all
Andrassy Oktogon Courtyard Classic
6th District
Sleeps 4, Bedrooms:2 and Bathrooms:1
Size of apartment: 45 m2
Newly renovated. Two bedroom gallery apartment. Classic. City central, quiet and tasteful. Newly renovated two bedroom apartment close to Oktogon.
Description of Andrassy Oktogon Courtyard Classic
Newly renovated 45 sqm 2 bedroom classic, apartment with one gallery bedroom and a small single bedroom / study. Faces to a large light, quiet' courtyard one building back from the World Heritage Andrassy Utca and one street away from the city central point of Oktogon with metro 1 and tram (4/6).
(See locator map)
A beautiful living space completed in 2023. Courtyard facing apartment in a quiet residential building comprising kitchen, living area, bathroom with shower and washing machine, and WC, and a large gallery bedroom with double bed 160 cm wide and a
(See floorplan)
Second floor of a classic turn of 19th century 2 Storey building. (No lift) Interior designed to maximize the use of the 37sqm footprint and using the high ceiling to create an 8 sqm gallery bedroom that sits above bathroom which has an internal height of 2sqm. In addition, there is a second single 5 sqm bedroom / office / study space as well as a sofa bed in the living room.
The apartment has gas heating. There is also an AC unit in both living and bedroom spaces that can both heat and cool the apartment to the set temperature.
Available for bookings from a few months to a few years (prices below). Our prices are inclusive of of all utilities to a maximum of 60 euro per month for gas and electric. Which should be more than enough given efficient use.
Location
Directions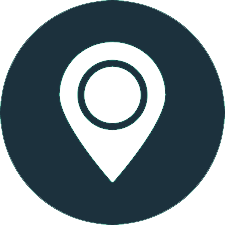 For SatNav, Map apps:
tap in 1067 Eotvos u.
Start your enquiry now
Long Term Rental Prices
Prices per month based on length of contract
Examples: rent for 3 months and pay €1400/month,
rent for 7 months and pay €1200/month or
for 12+ months pay €1050/month
1: €1800
2: €1500
3: €1400
4: €1400

5: €1200
6: €1200
7: €1200
8: €1200

9: €1200
10: €1100
11: €1100
12: €1050
We value your privacy and will never sell,
give or trade your email
or personal information

If you prefer to phone
to enquire about this apartment,
call the Office on
+36 70 3942691
Rental Enquiry
Long term rental enquiry
of this apartment