Unlimited cable Internet is included in all apartments.
Rental prices are fully inclusive of gas, heating, electricity, water and house costs.
One rental payment covers all.
Budapest Property Rentals Driver Service
We provide a driver service from the airport through our partner Peter at the same price as the airport minicab :25 euro for 1-2 and 30 euro for 3-4. Larger parties - minibus available for 40 euro.
The biggest source of customer problems on arrival to Budapest is either through a difficult transfer experience or poor communications leading to guests having to wait for the check in staff
If you use our driver service,
1. you will be met at the airport by a polite english speaking driver
2. your flight will be checked online by us for delays so no need to inform us, we will know your arrival time
3. you can pay in local hungarian forint or euros
4. you will be met punctually on arrival at the apartment as the driver will call ahead to the check in staff
5. you can book your return transfer or any driving services you need in Budapest and environs through Peter
We do not take an income from this service, we offer it for your satisfaction and our efficiency to save everyone any waiting time.
Once you are in Budapest, the public transport system is comprehensive and a lot of the city can be walked easily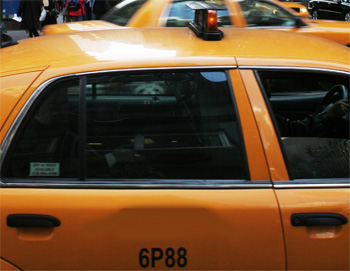 Taxi Do's and Don'ts in Budapest
Do always prebook a taxi by telephone the big companies will have one with you in 10 minutes.
Never pick up a taxi from the street or from an unauthorised source at airports and railway stations - you will be ripped off